Buy a Christmas present for a vegan friend, relative or colleague can be tricky. Aside from having to avoid the obvious things like meat and cheese, there are non-vegan nasties hidden in so many things!
It can be hard to know which bath and body products have been tested on animals, which bottles of wine have been produced using fish and which clothes contain wool. Then you've got feathers, beeswax and silk to think about, as well as animal-based glues that are used to stick virtually anything together!
To avoid the headache of searching for the perfect vegan Christmas gifts (and knowing for sure what's vegan), I've put together this list of the best vegan Christmas present ideas…
Are you a vegan who dreads receiving dodgy gifts at Christmas? Feecol free to send this list on to your nearest and dearest as a (not so) subtle hint!
Speedy BOSH Vegan Cookbook
When it comes to vegan cookbooks, the BOSH! books come highly recommended both by lifelong vegans and those dipping their toes into the plant-based world.
The latest book, Speedy BOSH!, features over 100 dishes that are ready in 30 minutes or less. If you know someone who's missing mac and cheese, this cookbook could change their life!
Ralph's Orchard Candle
If you want a handmade and eco-friendly Christmas gift, then look no further than Ralph's Orchard candles. These artisanal soy wax candles are hand-poured into elegant and eclectic upcycled containers.
I have the spiced orange candle and it smells absolutely wonderful, dispersing a potent yet not overpowering fragrance throughout my home.
Aubergine Vibrator
Shaped like the much-loved eggplant emoji, this vegan adult toy is sure to hit the spot!
With seven vibration settings and an impressive length of 11.5cm, it's waterproof so you can use it in the shower or bath. Made from food-grade silicone it's also quiet and discreet. If the aubergine isn't for you, there's also a banana, carrot, chilli pepper or corn on the cob.
Mejuri Diamond Signet Ring
Diamonds may be a girl's best friend, but many vegans would consider them to be not vegan due to the impact that the diamond industry has on the environment and the treatment of the people who work in diamond mining.
Enter Mejuri. Listed in The Good Trade's Guide to Sustainable & Ethical Jewellery Brands, Mehuri's gold and diamonds are ethically sourced from suppliers who follow conflict-free practices. Every single piece of jewellery can be traced back to its original source.
Vegan Adidas Originals
I love that Adidas now makes vegan versions of their classic trainers. Using the finest faux leather, even hardcore Adidas fans would struggle to tell the difference between these and the cow leather version.
Suitable for men and women, these trainers will go with everything. You could wear them to lift weights in the gym and then pair them with a dress for a night out. Perfect!
Dark Chocolate Gift Box
Vegan chocolate lovers will sure to love this beautifully presented Christmas gift box. Inside there's a selection of the tastiest chocolate treats including dark chocolate mango slices, dark chocolate raspberry stars and a sea salt chocolate bar.
Handmade with love in West Sussex by chocolate brand Cocoa Loco, everything is Fairtrade and organic with eco-friendly recyclable packaging.
Get 10% OFF at Cocoa Loco with discount code COCOA10
Cork Wallet
While wallets are traditionally made of leather, this cool vegan-friendly wallet is made of cork! A sustainable alternative to plastic-based faux leather, this eco-friendly wallet is handcrafted in the UK.
If you're not a fan of the natural cork colour, there's also a classic brown version. You can also choose up to three initials to make it personalised.
Fifth Origins Soaps
I was never a fan of soap until I tried Fifth Origins, but now I'll never go back to plastic bottles of shower gel again! These soaps come with a crocheted holder, which hangs neatly in the shower and gets a real lather going when you run it on your body.
Each bar of soap is handmade by women in the Himalayas, using healing, plant-based ingredients that smell incredible and leave your skin baby soft.
Vegan Eyeshadow Palette
Did you know that many eyeshadows are made from crushed beetles? Eww.
Avoid the bloodshed with this funky eyeshadow palette which contains every colour your vegan sister could ever want. There are nudes for everyday wear, smoky blacks and greys for the evening and a rainbow of colours that will match every outfit, ever.
Save The Chubby Unicorns T-Shirt
Of all the vegan t-shirts I own (and there are a few), this Save The Chubby Unicorns one is my all-time fave! I've worn mine to death and it still looks brand new.
This eco-friendly, unisex t-shirt from Vegan Outfitters is made of thick, high-quality cotton and comes in a whole host of colours.
Chocolate Library
Not all chocolate is created equally, but Montezuma's is some of the best you can get. The brand uses only the finest cocoa beans which are ethically sourced, giving a fair deal to farmers and preventing deforestation.
This chocolate library comes with five flavours of vegan chocolate, all wrapped up in a cute (and recyclable) library.
Vegan Cheese Making Kit
Making vegan cheese at home is such a fun activity, but it can be a bit of a faff if you don't have all the ingredients and paraphernalia to hand.
This vegan cheese making kit solves that with everything you need to create six different vegan cheeses. It's so easy that even a complete beginner can do it.
Personalised Beard Kit
Not only is this beard kit cruelty-free and vegan-friendly, but it also comes with a cute padded canvas wash bag. You can personalise it with any name you like.
The beard shampoo, moisturiser and oil are made with only the finest natural ingredients. They're light and non-greasy with a subtle yet manly scent.
Personalised Vegan Sweets Jar
Another cool personalised Christmas gift is this HUGE jar of vegan sweets.
It's packed full of one kilogram of retro sweets. Many of these weren't suitable for vegetarians when we were kids, but they are now thanks to updated vegan-friendly ingredients.
Muslin Throw Blanket
This beautiful and cosy throw blanket is handwoven from quality muslin cotton in Turkey – a much better option than wool, fur or plastic-based fabrics like acrylic and polyamide.
Available in a choice of colours, the blanket is huge – so it's ideal to use as a throw and also to snuggle up and watch a Christmas movie together.
Vegan Apron
This bright and colourful apron is as practical as it is pretty with three large pockets in the front.
If yellow's not your bag, other colours are available, each featuring the word 'vegan' designed in vegetables.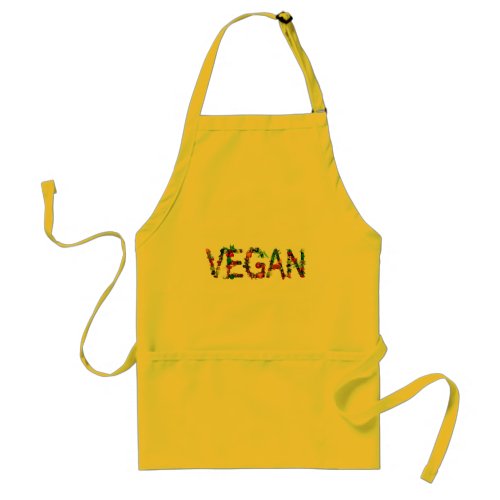 Tofu Press
A tofu press is a must-have in any vegan's kitchen. Without it, you've either got to press the water out of your tofu with heavy books and a lot of soggy kitchen roll… or suffer soggy tofu.
All tofu presses are not created equal. But this one will last a lifetime with its unique and clever design. Importantly, it's also dishwasher-friendly.
Instant Pot
The Instant Pot craze shows no signs of slowing as vegans rave about these clever pressure cookers on social media.
Useful for much more than slow cooking, soups and stews, the latest Instant Pots let you whizz up vegan bread, cakes, rice dishes, vegetables, popcorn and even homemade wine in a flash.
Vegan Instant Pot Cookbook
While you will find lots of Instant Pot recipes online, a dedicated vegan cookbook is a must-have for plant-based Instant Pot owners.
As this one is authorised by the Instant Pot company, it features detailed instructions to make mastering vegan pressure cooking as simple as possible.
Kombucha
Kombucha is a trendy beverage popular with vegan hipsters. But, did you know that it's also incredibly nutritious? Each bottle is packed with friendly cultures that will work wonders on your gut health.
This six-bottle case contains the finest organic kombucha that's lovingly made with no artificial ingredients.
Floral Street Perfume
Buying perfume for a vegan is something of a minefield as almost all high-street brands use animal-derived ingredients and test on animals too. But it doesn't have to be that way as high-end perfumier Floral Street has proved.
Sunflower Pop is their latest launch, a collaboration with the Van Gogh Museum in Amsterdam. With vibrant citrusy notes, this bright and cheerful fragrance is sure to attract many lovely comments.
Coconut Bowls
I can't think of a lovelier way to serve vegan food than in these gorgeous coconut bowls and hand-carved wooden spoons. Each one is made from a natural coconut shell finished with oil polish.
If you're looking for a vegan-friendly Christmas gift that's as unique as the recipient, perhaps this is it?
Eat Fruit Not Friends Shopper
This lightweight folding bag is ideal for shopping trips, but it's so cool your vegan friend will want to carry it everywhere.
There are ten colours to choose from, each professionally printed on 100% cotton.
Olivia Burton Watch
While many high-end watches feature leather straps, this beautiful Olivia Burton watch is made with high-quality vegan leather. The 3D design has a cute fawn illustration and lots of real Swarovski crystals that move around inside.
If you're looking for a vegan ladies' watch, this is one of the best there is.
Vegan Symbol Bangle
A beautiful Christmas gift for vegans and vegetarians alike, this gorgeous bracelet features a subtle vegan symbol and a beautiful green cubic zirconia.
Made from environmentally friendly stainless steel, there's a choice of silver or rose gold colours. It comes in a lovely velvet cloth jewellery pouch.
Vegan Wondershake
When the January fitness season rolls around, your vegan pal will be eternally grateful that you introduced them to Vegan Wondershake. I tried pretty much every vegan protein powder in the UK to discover that this one is the best there is.
Not only does this vegan protein shake taste amazing, but it's packed with the finest plant-based protein that's sure to boost those gym gains.
DISCOUNT: Get 15% OFF at The Protein Works when you enter discount code CHOOSEVEGANISM.
(T&C's: Excludes RedCell & Bundles. Minimum spend £50. This can be used on top of Sale price. Cannot be used in conjunction with other discount codes or cashback providers. New products are subject to availability.)
Sanctuary Spa Gift Set
Sanctuary Spa is a 100% cruelty-free brand and this vegan gift set is the perfect beauty hamper for Christmas. Featuring six products, this set has everything a vegan needs for a relaxing spa day at home.
If you've ever tried Sanctuary Spa products, you'll be familiar with the indulgent fragrance. After use, the plastic-free gift packaging is handy to store all kinds of stuff.
Be Kind Beanie Hat
If there's ever a slogan that we should strive to live by in 2022 it's this one…
Vegan Outfitters have hit the nail on the head with this pom pom beanie hat. Made without wool or any other animal materials, it's available in five colours and honestly, I want them all!
Vegan Champagne
Champagne is a great Christmas gift for someone you don't know very well. But sadly, most Champagnes contain hidden nasties like milk, eggs, gelatine or even fish!
Luckily, all Moët & Chandon champagnes are 100% vegan, so you can be sure that you have a safe bet with this gift.
Vegan Make-Up Brushes
You may be surprised to learn that most high-quality make-up brushes are made using animal fur from squirrels, weasels, minks, badgers, goats or ponies. How many people would really stroke a dead squirrel's tail on their face f they knew the truth?
While many synthetic make-up brushes are cheaply made, these Niré Beauty vegan brushes will last for years and years. Made with wooden handles, each one is labelled so you know exactly what to use it for.
Florena Skincare Bundle
I absolutely love this vegan skincare bundle which includes a 24-hour hydrating day cream, nourishing night cream and a cleansing facial soap bar. My skin has been positively glowing since I started using these products and I would definitely recommend them as a Christmas gift.
The soap and face creams have a very delicate floral scent. The moisturisers are light enough to soak into the skin quickly, leaving it hydrated without feeling at all greasy. Because the ingredients are fermented, it's said that they have 10X the antioxidant power.
Herbivore T-Shirt
Here's yet another fantastic vegan t-shirt from one of my favourite brands, Vegan Outfitters.
This unisex t-shirt is ethically manufactured using 100% cotton and plastic-free packaging. It's made from the best quality cotton you can get, so it's super soft and will last forever without fading.
Vegan Wine
Buying a gift for a vegan wine lover has never been easier with this beautiful gift set of three quality vegan wines.
Award-winning Proudly Vegan wines are certified by The Vegan Society and are 100% vegan, right down to the ink and glue on the label.
Slippers
These super-cosy Sketchers slippers are a hit with vegans thanks to the vegan-friendly wool and fur.
They come in an endless array of colours. Or for more styles, check out my guide to the best vegan slippers.
Ping Pong Paddle
What do you buy for the vegan who has everything? Well, how about a vegan table tennis paddle?
Sure, this one's a bit niche, but look how cool it is! And it's sure to distract any omni opponents from their game!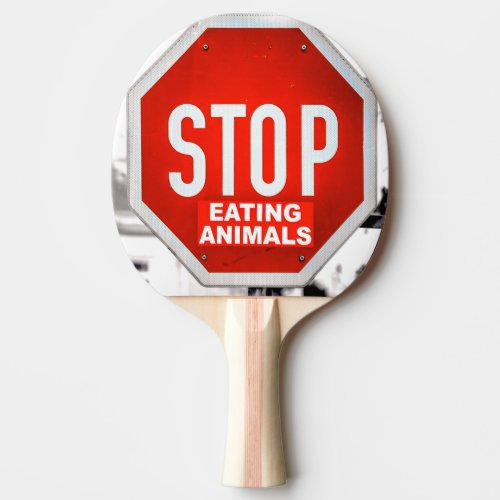 Fragrance Diffuser
A beautiful and long-lasting vegan Christmas gift, this diffuser will instantly transform any room with a gently mood-optimising scent. This gorgeously fresh fragrance has attracted rave reviews online. And of course, it's cruelty-free and vegan-friendly.
Vegan Tote Bag
There are some really cool slogan bags around, but this one certainly made me laugh.
If your vegan friend has a good sense of humour, perhaps this will make a great Christmas present for her?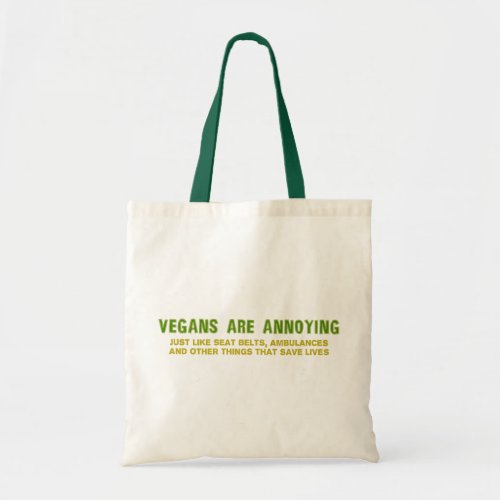 What to buy a vegan for Christmas?
Hopefully, this gift guide will have given you some good ideas for what to buy vegans for Christmas.
At Christmastime, vegan food gifts and hampers always go down well. Vegans can sometimes feel left out when tubs of chocolates are passed around while they're limited to a small corner of the festive buffet table. A good vegan hamper can be a thoughtful solution to that problem.
While some vegans might like slogan t-shirts and bags, it's important to remember that not everybody will. If it's a secret Santa or you don't know somebody that well, you might be best to opt for a 'safer' present like wine or bath stuff.
Related posts: